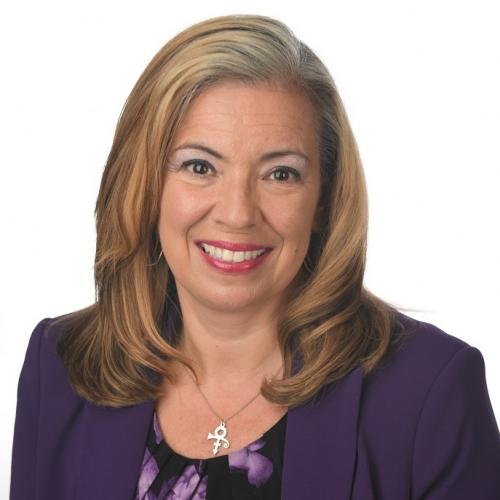 Georgia Tech
Dr. Sonia Alvarez-Robinson
Executive Director
For nearly 30 years, Sonia has been helping organizations create high performing cultures by engaging and mobilizing people. Since 2014, she has led Georgia Tech's organizational effectiveness consulting team.  This internal team serves academic, research, learner support, and administrative units by providing strategy development, process improvement, change management, organizational design, and services to strengthen the culture. Sonia also serves as the Principal Empowerment Officer for Georgia Tech's Resilience Employee Resource Group where she leads programs to build personal and organizational resilience among students, faculty, and staff. 
Prior to arriving at Georgia Tech, Sonia was a director in PwC's management consulting practice where she helped companies around the world to successfully implement new technologies, improve operations, and pursue new strategies. Earlier in her career Sonia was the director of strategic development for the Georgia Department of Human Resources, director of distance communication and learning for the MN Department of Health, an HR business partner with Cummins Power Generation, director of diversity and inclusion for the Minnesota Department of Health, and a mediator with the Minnesota Supreme Court.
Sonia earned a PhD in Human and Organizational Systems with a focus on culture and leadership.  She holds master's degrees in Human Development and Organizational Systems and a bachelor of arts in human resource management. She earned certification as a Senior Professional in Human Resources (SPHR).  
As a coach and mentor, Sonia helps people move through planned and unplanned life changes.  She volunteers with a care ministry, helping other widows navigate loss.  She also serves as a director on the DeKalb County Board of Health.